Gastronomy
French Gastronomy & Wines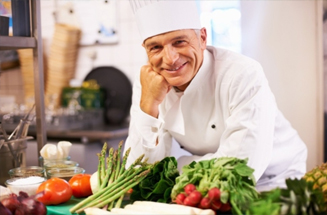 If a country is known for its wine it's France. Here we give a number of famous wines and regions. Bourgogne Chardonnay made by Nicolas Potel, handpicked grapes grown in and around the village of Meursault. This is an absolute top wine of Burgundy, delicious with seafood. 2005 Chateau Barreyres, Haut-Médoc, Cru Bourgeois with ripe, soft black currant and black cherry and structured Tannins. 2006 Bourgogne Pinot Noir made from 50 year old vines, this is the red equivalent of the chardonnay. 2007 Domaine Josmeyer Alsace Pinot Blanc "Mise En Printemps. A delicious wine from organic vineyards Josmeyer in Wintzenheim. 2005 Chateau Mont-Redon, Cotes-du-Rhone Rouge founded in 1344. Chateau Mont-Redon is one of the oldest wine producing estates in France.
The Cote d'Azur in the south of France is one of the culinary wonders of the world, it amazes you also probably observed that from the 50 best restaurant in the world, largely part of them are based here. The Cote d'Azur is the home of the best chefs, restaurants, some of which possess two or more Michelin stars. As the famous Le Louis XV restaurant, Monte Carlo Star Hotel de Paris culinary paradise with three Michelin stars, the famous French chef Alain Ducasse, Le Louis XV. Yannick FRANQUES the new generation of chefs, his teacher was Ducasse. What you think of Le St-Martin Restaurant Chateau St-Martin located in Vence. With his first Star in 2009. They offer also for this class fairly affordable prices. For the average of 140 Euros per person.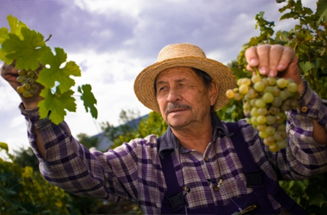 World famous French Gastronomy ....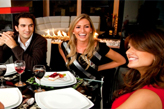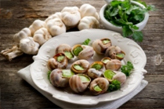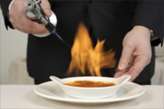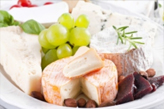 Carefree Holiday homes and villas with Azur Select. For a reliable holiday Home or Villa over 8 years experience in familiar places like St. Tropez, Les Issambres, Nice, Antibes, St Aygulf, Ste. Maxime, Plan de la Tour, Grimaud, Monta Roux, Mandelieu, Fréjus, Ramatuelle, Gassin, Grasse, Cannes, Menton and many other beautiful locations in France. Rental of holiday homes and luxury holiday villas with private pool in France, Provence - Cote d'Azur, Holiday, House, France, Provence Côte d'Azur, Holiday home France, holiday rental France, Cote d'Azur holiday home, holiday home South-France, France, holiday home Brittany, Normandy cottage, holiday rentals Provence Côte d'Azur, France accommodation.