Insurances
Insurances ...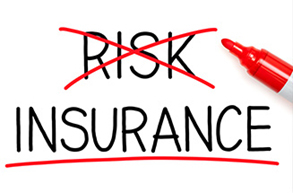 ---
Damage insurance ...
An accident can happen quickly, and this certainly applies to damage to the holiday home or villa you rent, and obviously do not know as well as your own home. When booking, or upon arrival, you will have a paid a deposit, and in the case of damage, the owner of the property is entitled to claim damages. Not a nice ending to a pleasant holiday. For a small percentage of the booking you have the option to insure against damage up to €2,500 to the house and garden with the Europeesche Insurance company. Thus you are protected against possible costs afterwards. An added benefit is that the deposit is reduced by 50% at a number of houses.
---
Cancellation insurance ...
You go on vacation and decided to rent a holiday home or villa. The cost of the trip, along with the rent of the house, will run into a lot of money, and once you have confirmed the booking you have taken on a payment obligation. Even if you have not paid the whole amount yet you'll still keep an obligation to pay when cancelling. (read the terms and conditions applicable in case of cancellation carefully) If you have to cancel for reasons that fall within the coverage of the policy, such as illness, accident or death in the immediate family and you have opted for the cancellation insurance while booking, you will be covered for these costs. The premium for this insurance will be 7 % of the booking; the relatively high premium indicates that the risk to the insurer is great. More trips than you probably think are canceled due to unforeseen circumstances. It is therefore wise to cover the financial risks that cancellation entails.
---