Pool villas
Villas with private pool...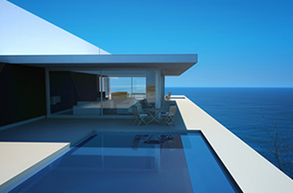 A cooling dip on a hot summer day or a few invigorating laps in the early morning? Having a private pool in the garden of your own villa is certainly not a luxury. A private pool will bring you maximum pleasure on your holiday with your family or friends. We offer a wide range of villas with private pool in all shapes and sizes for unlimited fun! Yet there are some things you need to consider if you want to rent a villa with a pool. If you are vacationing with small children, it is important to know whether they can swim, and if that is not the case to ensure that if they can walk or crawl, they can never come near the pool without your presence. Test on arrival the pool alarm if it is present (which is required in many countries); ask the house manager to show you that it is on and working, and test it with him. A pool alarm can have a failure so that it does not work well, and is just a tool so never rely solely on the alarm.
Some of our villas have a fence around the pool, so that it is locked. If that is the case with the villa you have rented check how the gate is closed so that your little toddler cannot use his fingers to open the door. Be always with children who cannot swim, regardless of the measures taken by the owner. It goes without saying that your pets are never allowed to swim in the pool. Always keep an eye on the security measures so that your pet cannot fall in. It can at a time when you are not watching, especially if it is warm, decide to jump in the pool. Your pet will do so without realizing that he cannot get out without your help. If you bring a pet, it is best to keep it on a line when a villa has a pool. Bring the line from home. This will avoid the risk that your pet can drown and you will be able to enjoy your holiday without worries.