Renting your home
Renting your Holiday Home ...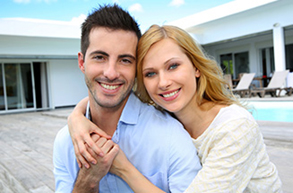 Our organization is part of the Holiday Home Vision Group, with offices in the Netherlands, Spain and France. For over 15 years we are active in the sales and rental of holiday homes and villas in Spain and France. By promoting your holiday home through our sites, you not only benefit from our many years of experience, but you will also bring your home to the attention of millions of visitors that are renting a holiday home every year. In addition to our own high traffic website, we work closely with organizations such as HomeAway, Rightmove, Kyero and many other well known portal-partners giving you wide visibility, with minimal effort for you. In addition to advertising through portals and Google, we also promote our sites through Facebook and by sponsorship of events. Our mission and formula for success is to provide a high quality service at a competitive rate for both tenant and landlord, in combination with modern websites and advanced automation.
---
You have full control over your precious possession ...
Our modern software gives you full control over your property, so you can block periods for your own use in the homeowner's module. You will receive an email for every booking with the customer data, and the request to confirm the booking by clicking on a link in the email. That simple! Only then will the tenant receive an invoice. We do not ask for exclusivity, you always have the right to advertise or to rent your own property elsewhere. We provide our tenants with internationally approved rental terms that are made in collaboration with the Dutch associations Webshop Trustmark and the Consumentenbond. This gives you maximum assurance that these conditions are tested with the law.
---
Guarantees for your customers ...
Holiday Home Vision Group is a member of the Stichting Garantie Reisgelden (SGR), an important factor for Dutch customers, and we are allowed to use the Thuiswinkelwaarborg logo; this gives your customers the assurance that they are working with a professional and bona fide organization, which has a direct result on the number of bookings.
---
Low cost by advanced software ...
With our modern advanced software, we are able to work with your property at very competitive prices; you will be pleasantly surprised about our low fee. If you wish, our team can take the complete rental care off your hands; our sites are linked to advertising portals through which we are able to reach customers in more than 40 countries. Our team can talk with customers in 7 languages, and we have local phone numbers for our customers and owners in many countries. If you want we can tell you more about all the benefits of renting your property through the Holiday Home Vision Group.
---
Online management of your property and bookings ...
Through the aforementioned partner module you can log in your account, where you can follow your bookings and payments, edit your home's information and check bookings and arrivals. You can also make a request for us to make adjustments to your data if your home is already online. You can add photos of your property there as well. Please login through this link owner's login or register your home if you want to start renting through us.
---
More information...
We are happy to give you additional information about our system, as well as our vision of the opportunities for renting your property in the light of our experience in your area. Our focus is to gain the trust of your potential tenants with the financial security and clear conditions that we provide them on your behalf. Our collaboration ultimately determines your success for carefree renting.